Guru Pournima 13 & 16 July 2022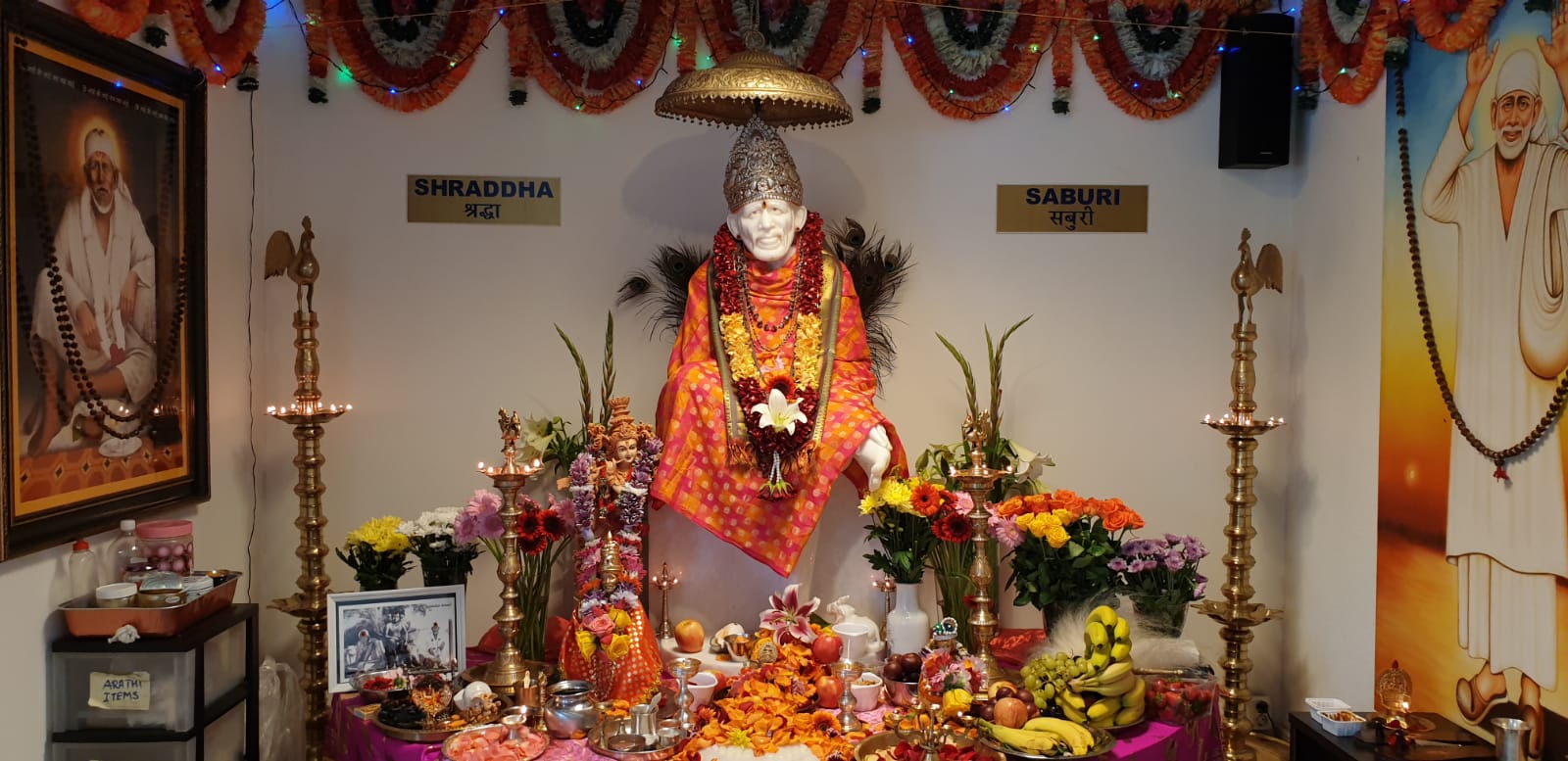 Jai Sai Ram,
Dear Devotees, On this auspicious day of Guru Pournima ( Pournima means full-moon Day in the month of (Ashadha) July-August) let's come together to honour and felicitate our guru and seek his blessings.
On 13th (Wednesday) & 16th (Saturday) of July 2022, we have made arrangements for Guru Pournima 2022 celebrations in our samaj. We request all devotees to register for the event via our website.
On the auspicious Occasion of Guru Pournima, an event has been organized in our samaj on Wednesday 13th July & Saturday 16th July 2022. Program schedule will be update shortly. Please mark your presence (if you could join the event) with one of the following options
Facebook:
The Program schedule is as follows  please register on the website, if you could volunteer on the events days.
Guru Pournima 2022
16th July 2022 (Saturday)
08:00 hrs : Morning Aarti (Kakad Aarti)
10:30 hrs : Abhishekam and Alankaram to Sai Baba (Everyone is welcome to perform and participate in Alankaram)
12:00 hrs : Noon Aarti (Madhyan Aarti)
13:30 hrs : Lunch as Prasadam (Devotees can also bring prasadam for Baba)
15:00 hrs : Bhajan
17:00 hrs : Palakhi Pradakshina
18:00 hrs : Evening Aarti (Evening Aarti)
18:30 hrs : vishnu sahasranamam, Hanuman Chalisa
20:00 hrs : Night Aarti(Shej Aarti)